Things to do in Fort Lauderdale
The Westin Fort Lauderdale invites guests to enjoy everything South Florida has to offer. With legendary Fort Lauderdale beaches, five million square feet of luxury Fort Lauderdale shopping and world-class dining just minutes from our gorgeous location, The Westin Fort Lauderdale is the ideal location to be near all of the best things to do in Fort Lauderdale. Mix business with pleasure and have a ton of fun in the sun whether you're exploring great Fort Lauderdale restaurants, sizzling at salsa, sailing into the sunset or playing beach blanket bingo. Winding down or gearing up, there are always plenty of things to do in Fort Lauderdale.
Nearby Beaches & Port Everglades
FORT LAUDERDALE BEACHES
Distance: 3.5 miles
Enjoy Fort Lauderdale's pristine white sands at one of the local beaches just a short drive from The Westin Fort Lauderdale. Learn more >
PORT EVERGLADES
Distance: 12.2 miles
The Westin Fort Lauderdale also offers convenient proximity to Port Everglades making us the perfect choice for your pre- or post-cruise hotel. Learn more >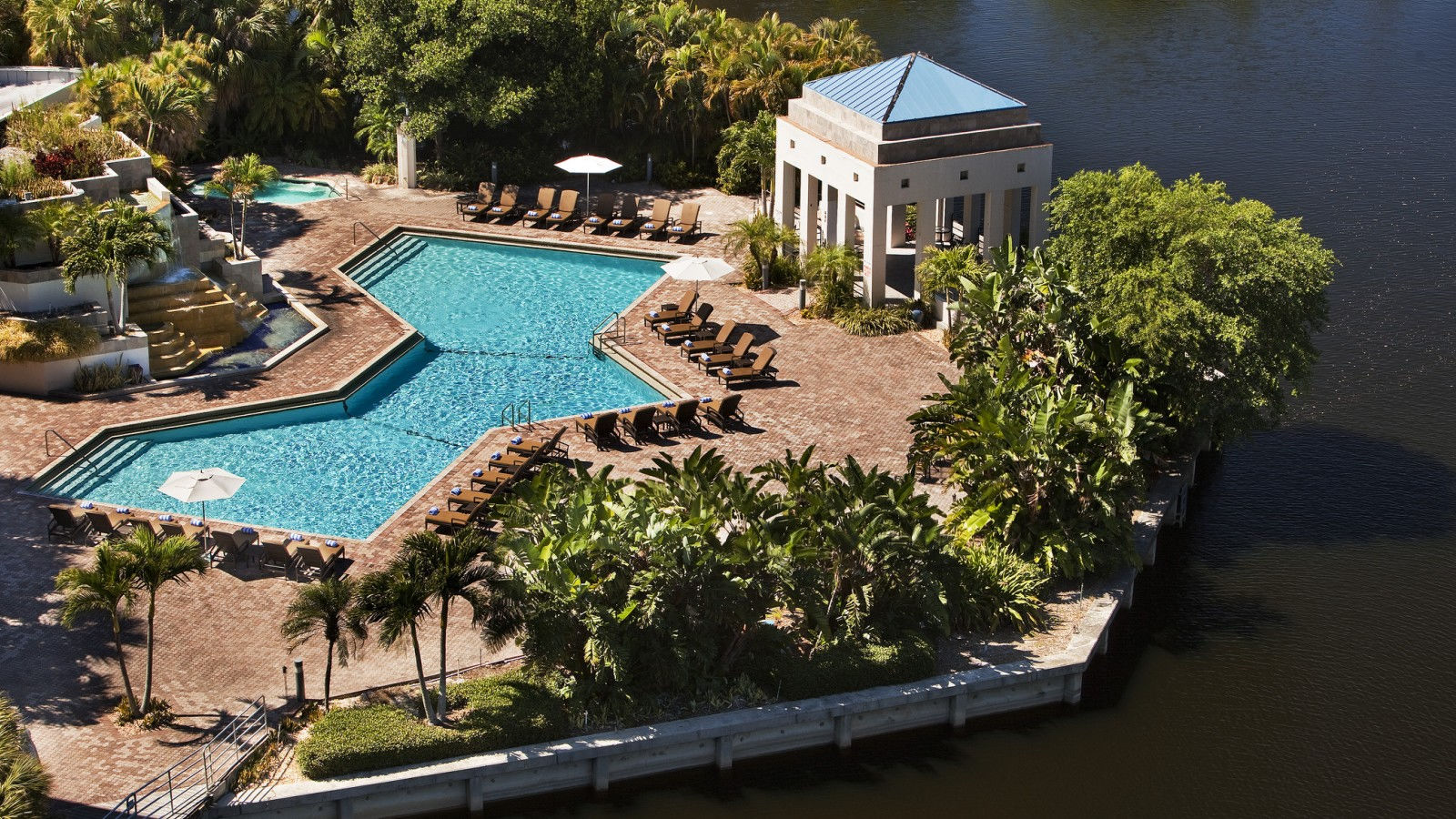 FORT LAUDERDALE SHOPPING
One of the largest entertainment and bargain shopping venues in the world, The Swap Shop includes over 88 acres. During your visit, shop with one of the 2,000 vendors, enjoy amusement rides and arcade games, or take in a movie at one of the fourteen screens in their drive-in movie theater. Another nearby mall, opened in 1990, Sawgrass Mills Mall is Florida's largest outlet mall and the seventh largest mall in the United States with over 300 stores including Bloomingdale's, Nike, Saks Fifth Avenue, and TJ Maxx.
Fort Lauderdale Attractions
Isle Casino
Distance: 3 miles
Test your luck at Isle Casino, just a short drive from The Westin Fort Lauderdale.
Palm Aire Country Club
Distance: 3.7 miles
Spend an afternoon on the green at one of Palm Aire's three golf courses designed for golfers of all levels.
Downtown Fort Lauderdale
Distance: 8.8 miles
Downtown Fort Lauderdale is a great mixture of old and new with a large range of businesses, restaurants, and museums.
Butterfly World
Distance: 9.1 miles
Butterfly World is home to over 20,000 butterflies. During any one season, up to fifty species are on display with over 150 on display in a single year.
Las Olas Boulevard
Distance: 10.1 miles
Las Olas Boulevard, a popular thoroughfare, is home to some of Fort Lauderdale's best boutiques, art galleries, bars, and more.
Fort Lauderdale Convention Center
Distance: 10.8 miles
The 600,000 sq. ft. Greater Fort Lauderdale/Broward County Convention Center hosts hundreds of events each year.
Fort Lauderdale Sports & Entertainment Venues
Lockhart Stadium
Distance: 2.1 miles
The newly renovated Lockhart Stadium is home to the Fort Lauderdale Strikers and hosts various soccer and general sports events throughout the year.
Sun Life Stadium
Distance: 22.2 miles
Sun Life Stadium is home to the Miami Dolphins. Additionally, the stadium hosts the Orange Bowl each year and has hosted five Super Bowls, two World Series, and four BCS National Championship Games. Learn more >
BB&T Center
Distance: 24 miles
Located in Sunrise, Florida, the BB&T Center is home to the NHL's Florida Panthers and hosts various different events throughout the year.