A Premier Hotel Near Port Everglades Cruise Terminal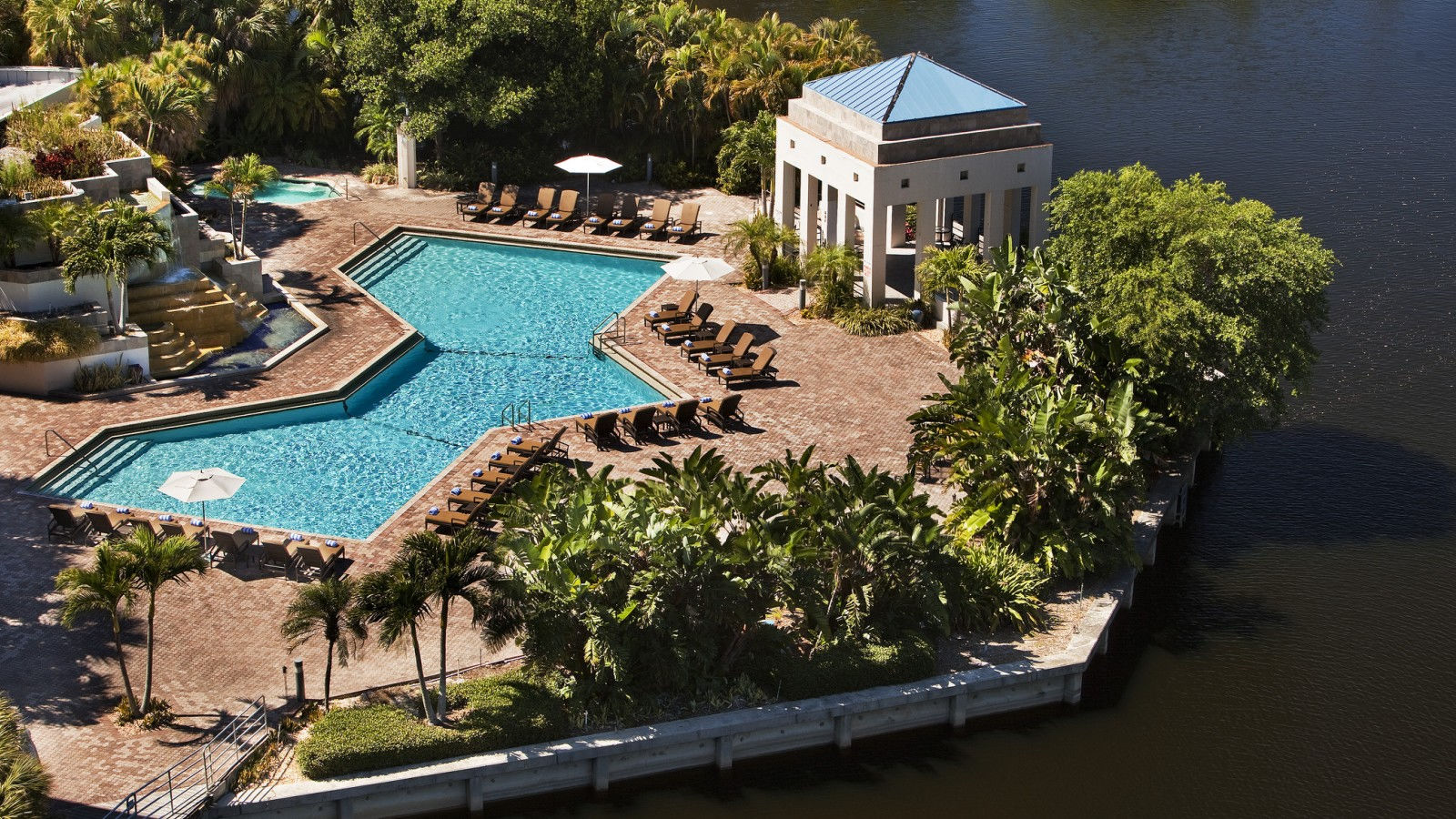 The Westin Fort Lauderdale is ideally situated near one of South Florida's most popular cruise terminals, Port Everglades. Enhance your cruise getaway with a refreshing stay at our hotel before or after your voyage; we're located just five miles away from the port. Click here to view our best available rates >>
Exotic cruise vacations and international trade are what makes Port Everglades an economic powerhouse for Broward County and one of the most diverse seaports in the United States.
Located in the heart of Greater Fort Lauderdale and the city of Hollywood, Florida, Port Everglades is one of the busiest cruise ports in the world. It is a leading container port in Florida and among the most active cargo ports in the United States. Port Everglades is also South Florida's main seaport for receiving petroleum products including, gasoline and jet fuel. A foreign-trade zone and available office space inside the Port's secure area make Port Everglades a highly desirable business center for world trade.
The Port Everglades Department is a self-supporting Enterprise Fund of Broward County government. It does not rely on local tax dollars for operations or capital improvements.
The total value of economic activity at Port Everglades is approximately $14 billion. And, more than 140,000 Florida jobs are impacted by the Port, including nearly 10,000 people who work for companies that provide direct services to Port Everglades.
_________________________________________________________________________________________________________
Cruise Tips
1. Make your travel as stress free as possible. Stay with us the night before your cruise.
2. Board the ship as early as possible on departure day.
3. Take a ship tour or ask for a deck plan to familiarize you with the ship.
4. Make reservations for shore excursions early before the good activities fill up.
5. Take advantage of opportunities to sit at large tables for dinner and get to know some fellow cruisers.
6. Relax - don't feel like you have to have something scheduled every second of the day.
7. Read the daily publication provided with the agenda of activities the ship will be offering each day.
8. Synchronize your watch to the ship's time so you never miss the boat when you are exploring a port.
9. Don't forget to pack Dramamine or other medications to help in the case of motion sickness.